(Paul Kaufman commemorates the Nov. 10, 1969, launch of a kid's show that defined a generation.)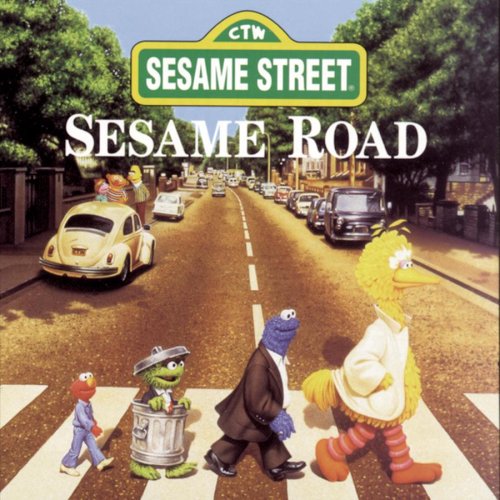 I'm just the right age for this tribute, because I recall the day this new show first appeared in the afternoon lineup when I was five.
"Sesame Street"'s short scenes, fast action and large cast of adorable puppets were very different from other kids' shows at the time (Captain Kangaroo and Mister Rogers had been my faves). The respectful multiculturalism of this show was groundbreaking, but I won't try to catalog all the positive social influences of this show here, as I'm sure that's being discussed at great length elsewhere. (What other anniversary has had a whole week of specialized Google logos?)
For this blog, I do want to emphasize how "Sesame Street" literally rocked in ways that kids' TV hadn't before, both with outstanding outside guests:
httpv://www.youtube.com/watch?v=_ul7X5js1vE
and as a result of their own magical animation and musicians:
httpv://www.youtube.com/watch?v=YcRBEqq-tGY
I've often wondered whether other kids had been driven to a love of pogo rhythms by early exposure to those cool snippets. I know I was: That was truly my favorite song ages 5-6. Of course, I didn't realize until much later that none other than Grace Slick provided those distinctive vocals. (Much better than her later work with Sesame Starship.)
So many other great memories! Don't forget the psychedelic funk:
httpv://www.youtube.com/watch?v=HgocE-JfWFI
or moments that really can pull at the heartstrings (or handstrings, as the case may be):
httpv://www.youtube.com/watch?v=P_Y0lJ8ELvI
I've occasionally checked back in and watched episodes over the years ("doin' some Street" as they say in my 'hood), and its still great television because there's a lot here for adults, too.
Of course there have been a lot of changes since I was a kid. Cookie Monster has 12-stepped his way into being a healthy-food advocate
and Elmo now runs the show. (Rumors of high-pitched backstage screams of "KERMIT, YOU GET NOTHING!" have been all over the tabloids.)
As a new parent, I'm sure I'll get even more involved in the coming years, and I look forward to it.
What are your favorite memories and snippets? How were you influenced?
P.S. All you conspiracy theorists out there examining the photo at the top: Oscar is very much alive.
— Paul Kaufman
More by Paul Kaufman:
Tags: Che Underground, Paul Kaufman, Sesame Street